Quarterly Screenings
Journey to the West: Conquering the Demons
February Quarterly Screening:
Journey to the west: Conquering the Demons
Undisputed master of mayhem Stephen Chow (Shaolin Soccer, Kung Fu Hustle, God of Cookery) is back after a five-year hiatus and the results are as show-stopping as ever. As he did in 1995′s A Chinese Odyssey, Chow reinvents the legendary Chinese epic "Journey to the West" for a new audience, this time telling the back-story of the fabled monk, pig, and monkey. In Chow's hilarious vision, things get started with demon hunters pursuing ghouls — and each other. One is played by the ever-hapless Wen Zhang (Ocean Heaven, SDAFF '11), the other by the ever-plucky Shu Qi (Three Times, City of Glass) in a career-defining comedic performance worthy of the Stephen Chow brand. Throw in some inspired CGI hilarity and Chow's signature take on love transcending all, and you've got the rare Chinese entertainment that's both well-crafted and crafty.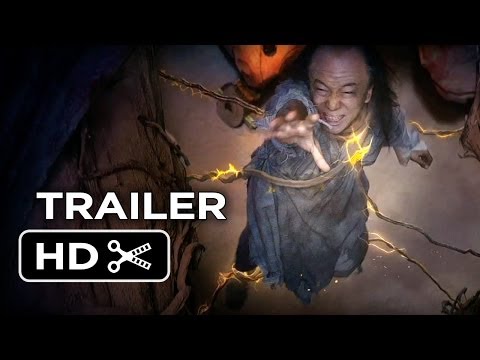 Be sure to come to the theater before the show to enjoy our happy hour, complete with drinks and noodle bowls!
JOURNEY TO THE WEST: CONQUERING THE DEMONS
Directed by: Stephen Chow
Estimated running time: 110 minutes
Mandarin with English subtitles
Thursday, February 27, 2014
6:30PM
Digiplex Mission Valley
7510 Hazard Center Dr.
#100
San Diego, CA 92108
Tickets:
$11.50 general admission, $8 Pac-Arts members
Special thanks to the Chinese Consolidated Benevolent Association and to Lilly Cheng.
Co-presented by the Three Treasures Cultural Arts Society, House of China, and the Pan Asian Lawyers of San Diego (PALSD)